So folks.
Looks like the last post has no comments yet ... Which is a shame because I put the damn comments in a way that even a guy that ended up in my blog by accident can comment.
But hey - no stress bros.
Today I have a theme, that for me at least, is quite interesting. I'll make a reflection of my evolution as a person, personality and style.
(
1 Giant Leap - Braided Hair
)
"I have to tell everybody about myself." I was a little kid when it all started (of course) That kid's imagination that everything that travels in our head is true. Everything we see, feel, hear and end up by thinking and imaginating becomes truth. Basically, everything is so beautiful, fantastic, and perfect, fully forged by our head, which itself is shaped by everything that we take from the world.
As a child, I listened to what my father putted on the sound system during the morning of Saturday, "1 Giant Leap" and now I see how that made me like those things that touch us deep, that feeling that more environment and "Atmospheric" music, that makes us feel that"Nirvana"(not the band).
Sure I heard more things, but always in that quite jazz fusion, and that now, every time I analyze my life, I discover so much about myself. It's quite enlightening.
Much more that influenced me as a child? Probably Peter Pan. Ha, but not like you think. Peter Pan in my head was much more than a tale, it was a world, a perfect, completely fantastic, ethereal world. A world full of nature, creatures, and cultural diversity, where you could FLY. Flying is practically the symbol of freedom. Ahhh, Freedom, with a very big L, the most important thing for me. In the end it was something far more serious than I see when I look at the Peter Pan now. It was my version of it, or at least what my head full of imagination took from him at the time.
Another thing you will see also as a simple game, but I saw as versions of the world, fantastic places - as a child, the real and the unreal is indistinguishable, and this brings much happiness - these games were:
-
Oddworld Series
;
-
Sheep Dog 'n' Wolf
;
-
Rayman
;
-
Crusader of Centy
;
Oddworld, a world of aliens with terrifying creatures, but also full of spirit misticity, no doubt a game full of art, with a character extremely well made, "Abe", which has powers to control other creatures through a sort of meditation. Most of the things that influenced me a lot in the field of strange worlds.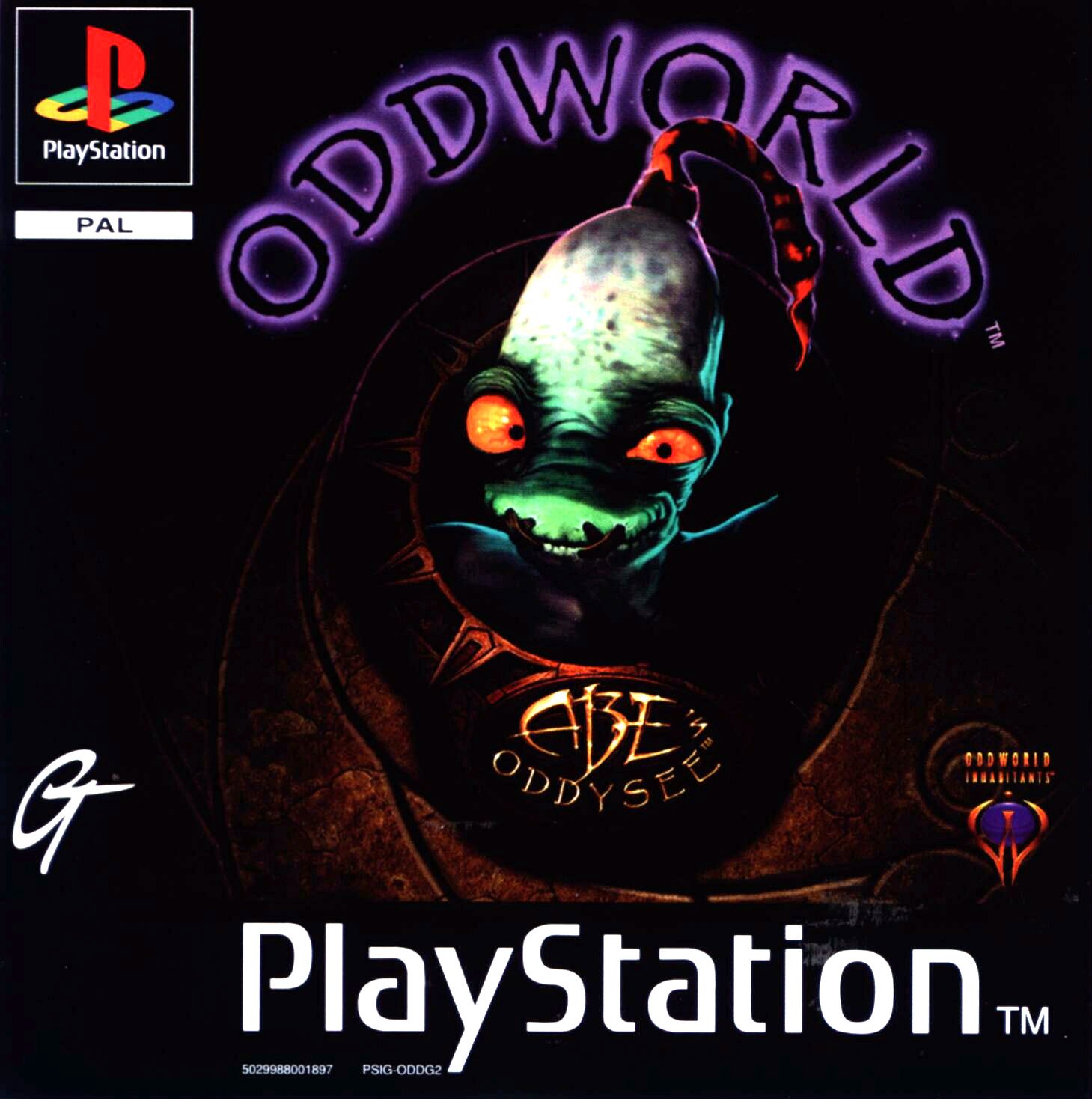 Sheep Dog 'n' Wolf, haha, a game about Ralph, a cousin of Coyote from Looney Tunes. Many think that Ralph is Coyote, but no. Ralph is a wolf, and he steals sheep from Sam, instead of chasing "beep beep".
But the most interesting thing, is that unlike the style of Looney Tunes, this game makes Ralph as a cool character, full of ideas, original, and in some way the game does not look as childish as the Looney Tunes.
The game is filled with a "soundtrack" with a fusion jazz / rock / funk, that makes a game much more stylish than the Looney Tunes, and so greatly influenced my musical taste. Listen here some
soundtrack
. (If you are reading this Cacciari, so it was just to say that this was the music I was listening to in your house and you said that was cool XD)
Rayman, that yes, very influential. Its style completely portrayed a world very "Nirvana", fantastic, and along with his music also that way described, gave quite a "high" mood to the kid I was. For those looking for this game, of all Rayman games, it's the first that was released.
Interestingly, the other Rayman games are nothing like that. And this, Michel Ansel, creator of Rayman, agrees. In fact, very recently, a new game Rayman "Rayman Origins" was released, which is quite in the style of the 1st game, but unfortunately with a soundtrack rather weaker (and Michel laments that, saying that he could not persuade the 1st game's composer to join to the project).
Obviously, once I found it, I bought the game and already finished. Quite cool, but it's not like when I was a child.
Crusader of Centy, this was probably one of the most beautiful stories I've ever seen in a game, and touched me like no other at the time, and even today. It changes the vision of a person when playing classic RPGs.
I will not spoil.
Well, I have not even played these games as a kid, I watched my dad play, and annoyed him to play, so it was like a movie, but told like a book, because every day he played about an hour, and it was like a chapter, and practically, were the games that shaped my childhood. And that's why I love games, and why I like things in a more artistic way, and that blow my mind.
"It's just a game".
Oh yes, and after seeing so many different worlds, I reached a conclusion:
Our world is also fantastic, beautiful, mysterious, ethereal, perfect, and in a certain way, something in me makes me feel wrong not to be in complete natural state, and will only find peace when I'm in complete touch with it.
This is the lesson that my life has given me, and which I give you.
Now comment on this or the other previous post, Please.